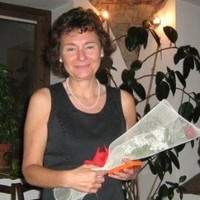 Sabina Merlo was born in Pavia, Italy, in 1962. She received the master's degree in electronic engineering from the University of Pavia, Pavia, in 1987, the M.S.E. degree in bioengineering from the University of Washington, Seattle, WA, USA, in 1989, and the Ph.D. degree in electronic engineering from the University of Pavia in 1991. She also received a Rotary Foundation Graduate Scholarship for study at the University of Washington. She became an Assistant Professor, an Associate Professor, and a Full Professor at the Department of Electrical, Computer and Biomedical Engineering, University of Pavia, in 1993, 2001, and 2018, respectively. She holds four patents and is the coauthor of more than 150 publications in journals, books, and conference proceedings.
Her main research interests include optical measurements on micromachined and microfluidic devices, optical interferometry, chaos in lasers, fiber-optic passive components and sensors, and optical biosensors.
Dr. Merlo is a Senior Member of the IEEE I&M Society and Photonics Society. She is an Associate Editor of the IEEE/ASME Journal of Microelectromechanicalsystems, MDPI Sensors, and Micromachines.
Dear colleagues,  you are invited to submit your work for these special issue of MPDI Sensors and Micromachines. Looking forward to receiving your manuscripts!  
Click on the link below for more information.
Sensors: information will be available soon.
Micromachines: https://lnkd.in/dAtCNdES